Well gang, it's been a while, hasn't it?
I've been meaning to write something up but I haven't found five minutes to actually sit down and get a post together so apologies for neglecting you, ya lovely lot.
Anywho, I'm back with a post I'm sure you'll appreciate – it's my favourite things for autumn, which also happens to be my favourite season.
So snuggle up cosy, grab a cuppa & have a read.
Gilmore Girls
I've been watching Gilmore Girls for roughly 2 years now, in between watching every other thing I've wanted to watch.
But over the last few weeks, I finally managed to finish the whole thing AND watch Gilmore Girls: A Year in the Life.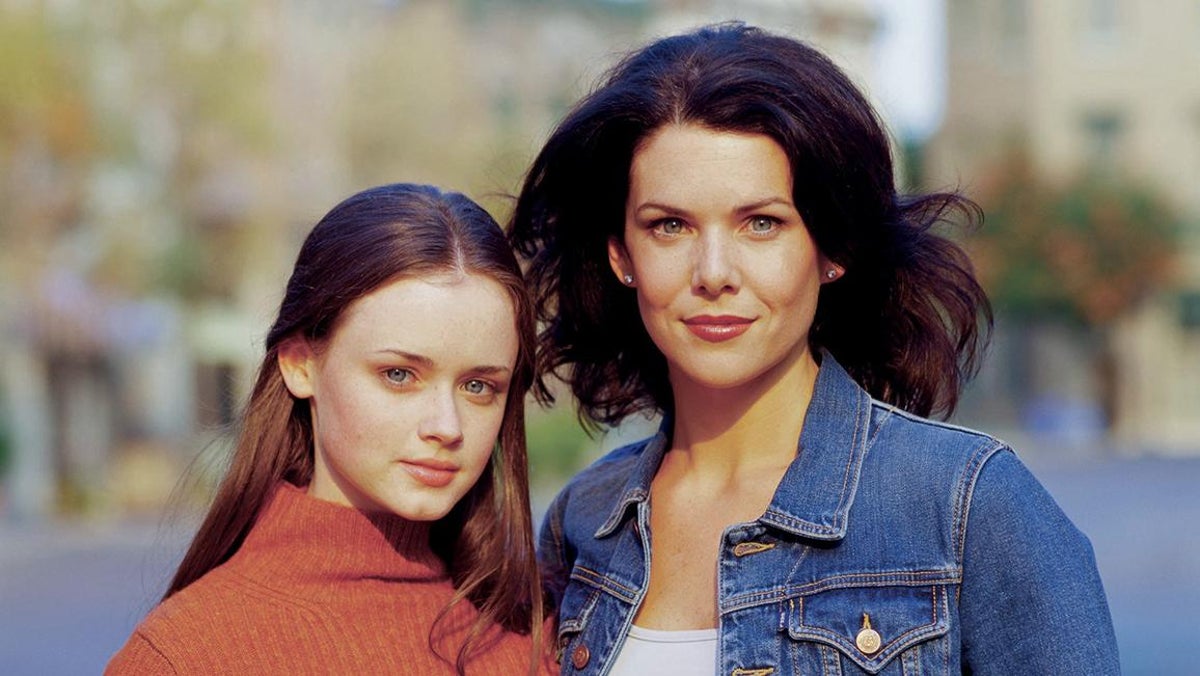 I find Gilmore Girls is the ideal cosy, autumn series with all the nostalgia vibes. It's also the perfect antidote for a year that has had us all reeling. Nothing bad ever happens in Stars Hollow. And that's why I love it.
Flora
I don't know about you but all this time inside has made my concentration levels absolutely plummet. I just can't seem to focus on something for more than five minutes, without checking my phone or watching something on the iPad.
I was looking for an app to help me and I found the perfect thing in Flora. All you do is set a time limit – I usually do 25 mins – and if you don't go on your phone for that time, you grow a little tree or flower. After a week, you have a garden. Then each week, your garden renews.
I've found it ideal for actually getting shit done. Give it a try and let me know how you get on.
The Crown
The gift we all needed at the end of 2020. Season 4 of the Crown.
I know there has been a lot of controversy around this season, in particular, of the Crown but I think most people understand the use of artistic licence throughout.
In my view, the Crown is a very clever portrayal of the royal family & British politics. Every single episode, I end up Googling something to see exactly how events happened.
Charles & Diana in this season are played exquisitely well by Josh O'Connor and Emma Corrin. Love it. Perfect autumn watch.
Table Manners
I am a huge fan of podcasts & have found myself getting so excited whenever I see a new episode of Table Manners has been uploaded.
Jessie Ware and her mother make the perfect hosts, cooking their guest a tasty dinner. I absolutely love hearing the guest's stories and the rapport between Jessie and her mam. It's a really cosy, feel-good podcast and I love it.
If you haven't heard it already, go and have a listen.
Walks by the sea
Throughout lockdown, I always went for my walk around the beach and it's something I've continued to do now it's autumn.
I find it so refreshing first thing in the morning and it's also massively beneficial for my mental wellbeing.
I'm lucky enough to live by the most beautiful beach and it's something I'm thankful for every day.
What are you loving this autumn?
Allie x